Fireplace and Chimney Cleaning
Why Fireplace is important to be cleaned on regular basis?
Fireplace cleaning has never held the honor of being placed on most "things to do" lists. In fact, most indoor fireplaces go neglected for years, leaving you and your family at high risk for chimney and flue fires.
As many as 35% of all household fires are the result of indoor fireplaces. Learn to check your fireplace and chimney for signs of buildup and potential fire risks. Thanks to new and improved tools, fireplace and chimney cleaning is easier than ever.
How Often
Fireplaces which are used at least 4-times per year, should be checked and cleaned once each year. The best time of year to do maintenance work on your fireplace and chimney is between late spring and early fall.
How often do you get your chimney cleaned?
You should have it cleaned every year, you would not believe the amount of creasote that you will get out of it. Cleaning regularly your fireplace and Chimneys will prevent you from and leakage of pipes and valves.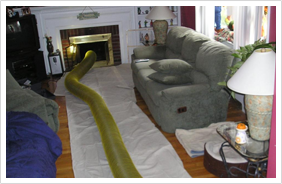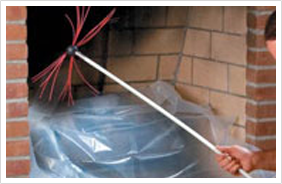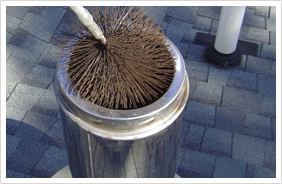 NLC Furnace & Duct Cleaning Company thrives on:
» Customer service and quality work.
» ong term commitment to every customer.
» Competitive prices.
» 100% satisfaction.